Radar Level Transmitter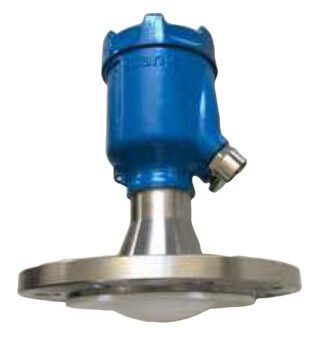 Scanrad SC R8 Marine Tank Gauging Radar System
Compact design
Marine Certified
4 – 20mA / HART / RS485 outputs
Measurement range up to 27 Meters
Operation –40 to +150°C
Liquids and solids measurement
Accuracy +/- 3mm
Power up Self-test diagnostics
Automatic false echo suppression
Certified I.S. II 1G Ex ia IIC T6…T3 G
RFM Series Field Termination and IS Safety Barrier Modules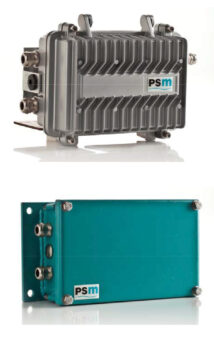 • Field termination and intrinsic safety
barrier modules for use with
PSM APT1000 smart hydrostatic
level transmitters
• Flexible and modular system
simplifies and reduces the cost of
power, signal and data wiring
loops
• Lightweight aluminum (below deck
mounting) or painted steel
construction (above deck mounting)
DAT 30J May 2022
• A single RFM-ISR safely barrier
provides protection for all
connected transmitters
VPM 4300 HMI Module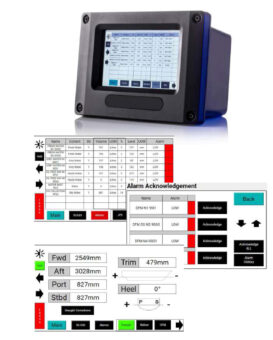 Data Sheet – System Network Connection
Innovative and powerful HMI for a variety of applications.
The VPM 4300 Versatile Process Monitor from PSM is an operator panel providing signal acquisition, processing and local display, with the ability to provide a comprehensive real-time status report via serial connection to higher level systems.
Digital-Inclinometer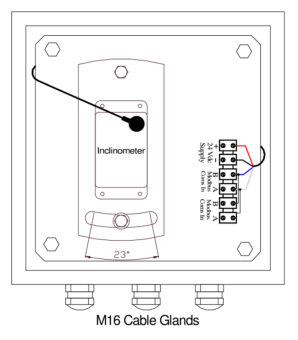 A solid state absolute inclinometer that senses tilt angles in a single axis. Bulkhead mounted in the safe area and with no moving parts the unit is designed for reliable operation in demanding shipboard applications.
The inclinometer calculates tilt angle by sensing the acceleration from solid state accelerometers integrated into a monolithic chip.
The Modbus RTU output protocol via RS485 allows direct interface to PSM's digital tank monitoring systems, partnering with the APT1000 hydrostatic level transmitters to provide full trim and list correction on PSM's tank gauging systems.
BLS9200 Bilge Level Switch

BLS9200 level switch for liquid detection in bilges, voids and sumps.
Bilge level switches are a safety critical component for the detection of liquid in dead spaces, voids and sumps that are rarely visited or inspected by the crew. They need to be able to withstand years of installation in difficult environmental conditions, yet operate immediately and reliably should a rising liquid level indicate a leakage or flooding hazard.
The PSM BLS9200 Bilge Level Switch is designed, manufactured and approved to meet and exceed the requirements for severe service applications on all classes of marine vessels and offshore installations, and should always be the first choice for safety critical applications.
APT1000/500

APT1000 Intelligent Data Sheet
The APT 1000 provides a reduced weight and size compared to previous generations and takes full advantage of advancements in electronic design to provide enhanced accuracy and stability under varying operating temperatures. Body construction is all laser welded, eliminating any possibility of leaks, and all versions are IP68 certified suitable for full immersion to a minimum of 50M WG. A choice of construction materials, Stainless Steel, Titanium, and Hastelloy, ensure corrosion resistance in all applications and all measurement ranges will tolerate an overload of 2x nominal range with no adverse effects to performance or calibration.
With a choice of measurement ranges and materials, robust construction and excellent accuracy the APT500 series is equally suitable for both marine and land based industrial applications. Signal output is industry standard 4-20mA 2 wire, which can be supplied to a standard range or calibrated during production to specific needs. The all welded body uses 316L Stainless Steel as standard, and the option of a process port in Hastelloy C276 with a Tantalum diaphragm ensures compatibility with many corrosive fluids Connection is by industry standard DIN plug or optional stainless steel terminal