Custom Level Switches
NASC's line of custom level switches offer a wide range of process fittings, float sizes, electrical terminations/junction boxes and materials of construction. Custom level switches may have up to 5 actuation points. Our hermetically sealed switch technology offers you the most reliable and longest life of any switch available today. You can choose load rating of 10w, 25w or 100w. Switch logic of SPST (Form A-N.O. dry position, Form B-N.C. dry position) or SPDT (Form C) contacts.
Order Form | Custom Level Gallery
Below are drawings of some different custom level switches that NASC has built.
Custom Level Switch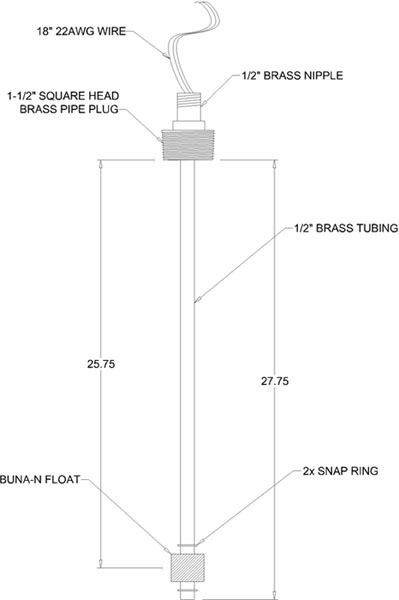 Custom Level Switch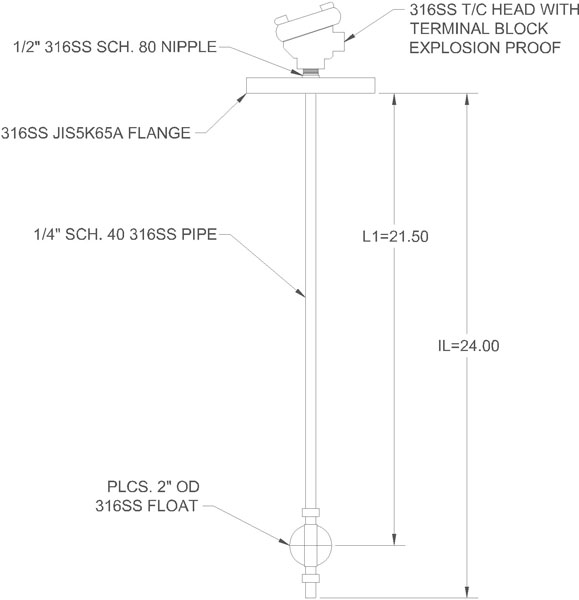 Custom Level Switch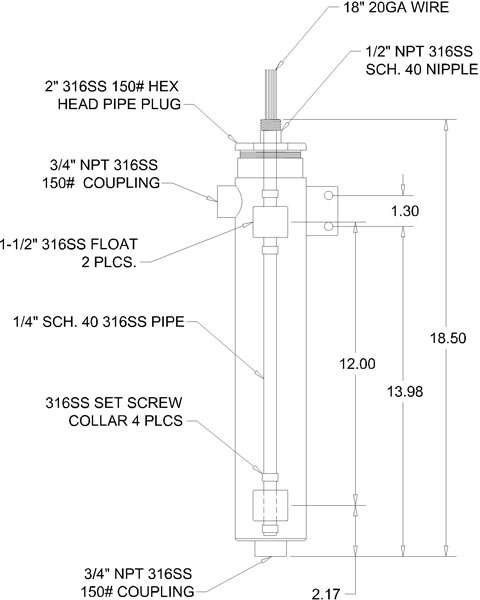 Custom Level Switch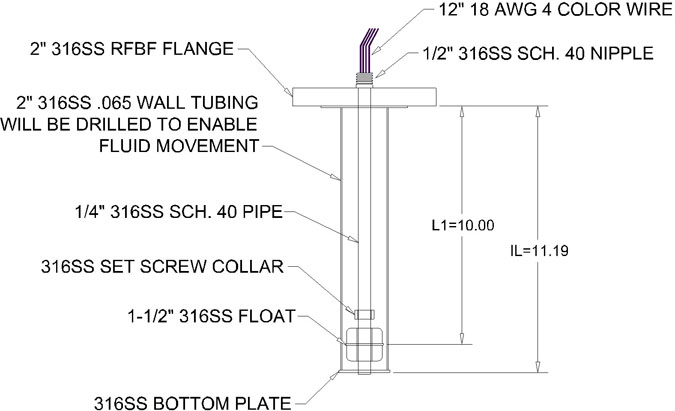 Custom Level Switch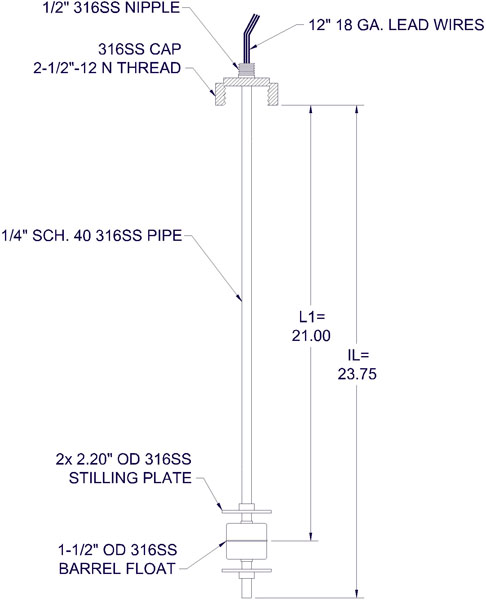 Custom Level Switch